Thinking about engagement rings is something that will weigh heavily on your shoulders when the time comes. After all, giving your girlfriend an engagement ring is an action that is going to change the course of the relationship permanently, and the gravity of this decision can be overwhelming. However, when you are absolutely positive that you and her are ready to take things to the next level, there are a few ways that you can make the engagement ring all the more memorable for her.
Designing the Ring Itself
As you look at the diamond engagement rings, there are actually quite a few things that you can do to make the ring more memorable for her. For instance, you could consider changing the colour of the diamond (or diamonds) in the ring. Some people enjoy changing the colour of the ring to a birthstone, as this adds some personalisation to the ring. Any personalisation that you can add will make the ring several times more memorable, as it shows that you considered her when you got the ring. Another thing you could do is get the colours of the diamond in her favourite colour. In some cases, you can even change the colour of the band itself, although you won't have nearly as many choices of colour this way. The most common colours that you can choose for the band are gold, white gold, platinum, and rose gold. If your girlfriend enjoys the colour pink, for example, you could consider getting the band in a rose gold colour.
Many places also offer various settings that you can choose from as well. The setting refers to the way the diamond is set onto the ring. Some settings are fairly simplistic, and are perfect for a woman who does not want to draw too much attention with her jewellery. Other settings are grand and noticeable, which are perfect for a woman who will be more than happy to show off her new engagement ring to friends, family, and strangers alike. Choosing a ring with a setting that she would enjoy will be key to choosing a memorable engagement ring.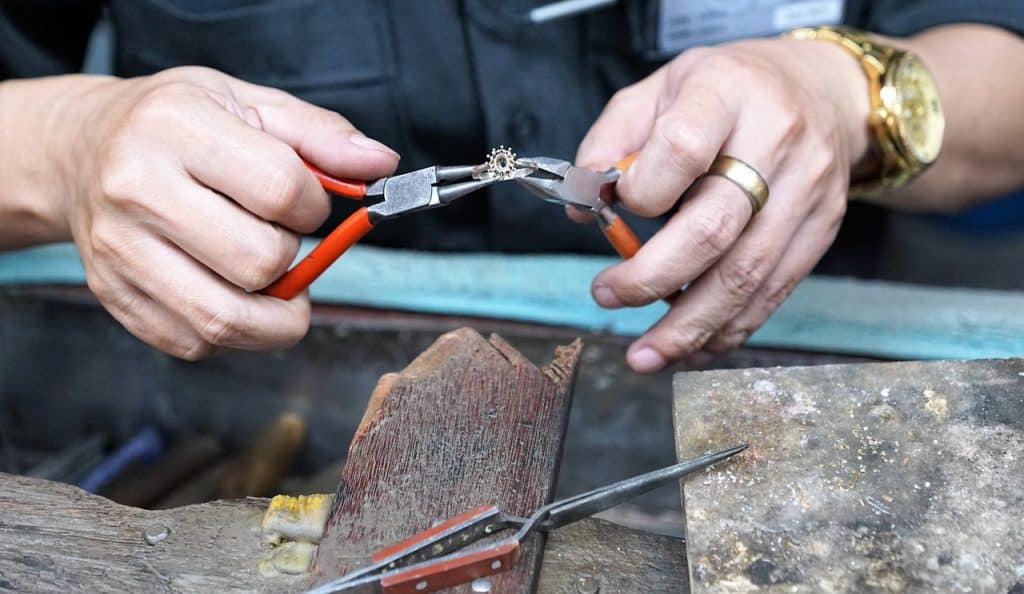 Finding More Ways to Create a Memorable Engagement Ring
If you are having trouble coming up with ways to make the engagement ring memorable, then you could consider talking to a professional jeweller. These jewellers know a lot about engagement rings and the diamonds that traditionally go into them. They will also be able to work with you, your plans, and your budget to help you come up with the perfect engagement ring to present to your girlfriend. In many ways, finding the time to speak to a jeweller is one of the best things you can do when you are designing your engagement ring.