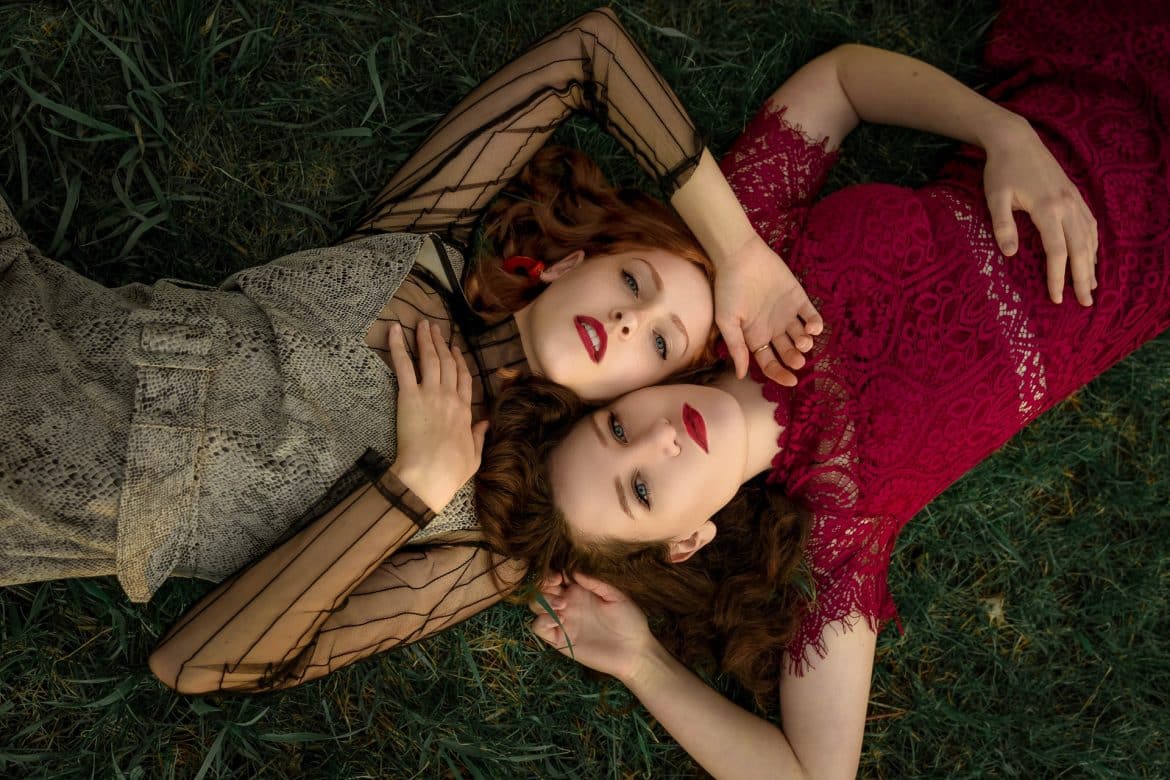 This season, there are tons of amazing lace dresses on the market in all different styles. Whether you're hoping to look glamorous, sexy, or romantic, there's a perfect lace dress out there for you. So, what are you waiting for? Scroll down and check out our list!
A Sophisticated A-Line Lace Gown
A-line lace gowns are some of the most beautiful dresses you can wear to a prom or other formal event. They're feminine, timeless, and classy – perfect for making a statement without going over the top.
Plus, they're universally flattering on all body types. A-line gowns gently flare out from the waist, which helps to camouflage any unwanted curves or areas you may be self-conscious about. And the delicate lace and sheer fabric help create an ethereal look, while the fitted bodice provides a touch of glamour.
A Classic Lace Ball Gown
Many women are under the impression that lace ball gowns are too old-fashioned or stuffy for prom. But with so many different necklines available, including strapless, off the shoulder, halter and spaghetti strap, it's easy to find a style that will make you feel like a modern princess. Some girls might feel like they need to wear a plain dress to look elegant or grown-up at their prom. But we say: go for something gorgeous and unique! A lace ball gown is perfect for making any girl feel confident on her big night. Just be sure to avoid white lace gowns – they can make you look too bridal. Instead, go for a dress with a deep color like navy or black to really make the lace stand out. You'll love the way you look – and everyone else will too!
A Lace Two-Piece Dress
Two-piece lace dresses for prom are a great alternative to traditional gowns, and they're becoming more and more popular every year. They're fun, flirty, and perfect for showing off your personality. A two-piece dress usually consists of a crop top and a skirt or pants. The crop top can be made from lace or any other type of fabric, and the skirt can be either full or fitted. This style is perfect for ladies who want to have a little more fun on their prom night – after all, why not show some skin?
A Fitted Lace Dress
Trust us when we say that, fitted lace dresses are the way to go for prom. You want to look feminine and classy – nothing says both of those things quite like a dress with intricate lace detailing. There's something incredibly special and feminine about a woman in a lace dress. They're playful, feminine, and super fun to wear. A cutout lace dress is one of the rage these days. These dresses are a great way to show off some skin without going too sexy or revealing. Plus, the lace fabric helps to keep things classy and elegant.
Whether you choose a short little number or a long formal gown, you're sure to turn heads in this style. Trusted prom dress shops like Peaches Boutique offer designer fitted lace dresses that you can use for a variety of occasions. They have thousands of dresses to choose from, you're sure to find the perfect gown for your special occasion. And with sizes ranging from 0 to 26W, there's a dress for every body type.
A Lace Mermaid Gown
Mermaid lace gowns are another hot trend this season and for good reason! They're sexy, glamorous, and perfect for making an entrance. If you want to feel like a celebrity on your prom night, then a mermaid gown is the way to go. The tight fit of the dress hugs all your curves in the right places and flares out at the knees, creating a sexy silhouette. Plus, lace is such an elegant fabric that it helps to keep things classy even though the dress itself may be more revealing than other styles. Proms are supposed to be the most magical night for a high school student, and we want you to have that experience. We've compiled a list of the best lace dress styles that will make your prom unforgettable! You deserve nothing less than perfection on this special occasion. Which one is your favorite?